Foundation:
Community Foundation of Greater Muscatine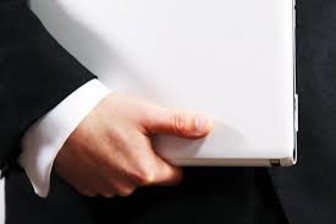 credit: Pixabay
The last week of September saw the first prisoner-built home arrive at Muscatine County.

Homes for Iowa is a program in which Iowa State Penitentiary prisoners in Newton learn to build homes and then ship them to low-income communities across the state. This program trains prisoners in construction skills and prepares them to apprentice once they are released. Charla Schafer (Executive Director of Community Foundation of Greater Muscatine) says that the program is a win-win. "The recidivism rates for prisoners who learn home construction are 30% lower than other trade training." It also provides affordable housing options for the region. We have 1,100 people driving into our community to work, because there isn't enough housing.

Schafer says that we are currently short one thousand units of affordable housing. Read the Entire Article
Selected Grant News Headlines
A customized collection of grant news from foundations and the federal government from around the Web.


Women, Minorities Manage Only 17% Of Major Foundations' Assets
Foundation:
Gates Foundation
,
Casey Family Programs
,
Knight Foundation
,
Silicon Valley Community Foundation
,
Tulsa Community Foundation

Less than 20% of the assets held by major foundations is invested by outside firms run by women or people of color, according to a report released Thursday. The report found that 30 of the largest
...more
Prisoner-built Home Arrives In Muscatine To Increase Affordable Housing
Foundation:
Community Foundation of Greater Muscatine

The last week of September saw the first prisoner-built home arrive at Muscatine County. Homes for Iowa is a program in which Iowa State Penitentiary prisoners in Newton learn to build homes and
...more
Greater Milwaukee Foundation Has Deployed $780,000 in Small Business Loans Since May
Foundation:
Greater Milwaukee Foundation

The Greater Milwaukee Foundation has provided small business loans to 17 Milwaukee-based businesses, primarily located in three neighborhoods on the north side. The foundation's ThriveOn program
...more