November 9, 2016 10:21 am
May 15, 2018 9:38 am
Some of the world's leading thinkers and doers in social innovation will come together in Istanbul, Turkey on May 14, 2018 for the Social Innovation Exchange (SIX) Wayfinder, a two-day global social innovation event.
This gathering builds on the success of the 2017 Wayfinder held at Nesta in London, a landmark event that brought together social innovation community leaders to reflect on the last 10 years of progress in their field, and set the desired agenda for the next 10 years of collective action.
January 6, 2017 6:46 am
November 11, 2016 6:12 pm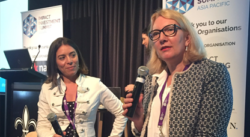 …I think there is a need to amplify the profile of the not-for-profit sector as leaders in social innovation. Sometimes I think that the emergence of more for purpose businesses or social benefit bonds gives the impression that business or government alone will solve our social and environmental challenges. I hope this blog demonstrates the tremendous leadership in innovation being shown by many not-for-profits. Philanthropy's key role in this is as the source of flexible funding to test and retest, and demonstrate social innovation.
It will take all sectors in the Australian economy to solve tough long-term issues like homelessness and youth unemployment. It will take all sectors working together to transition to a sustainable and equitable future, where we use food, water and energy wisely. The not-for-profit sector is the repository of deep knowledge and strong networks built over a century by people motivated to make our community a better and more inclusive place.
Source: Not-for-profits leading social innovation – CEO Blog Posts of Lord Mayors Charitable Foundation Melbourne